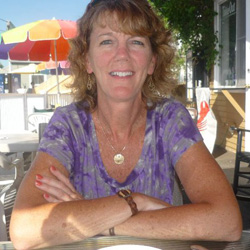 Kathleen Hebden is a Licensed Clinical Social Worker with a private practice in Kennebunk, ME. She has extensive experience working with individuals, groups and families in a variety of settings.
Kathleen has worked extensively with specialized populations including women, adolescents, substance abusers and their families. Kathleen's experience began over 25 years ago as an inpatient substance abuse counselor in West Palm Beach, Fl. Also, while living in Florida, she helped develop a specialized program for middle school students working in the school setting with students as well as their parents.
Kathleen returned to New England where she was raised and worked as a Regional Manager for an employee  assistance program providing short term counseling, coaching, training, and critical incident debriefing to employees of large and small companies. Prior to going into private practice, Kathleen served as Program Manager of children's Services of York County for Sweetser.
Kathleen currently has her private practice in Kennebunk and also works part time at Crossroads providing counseling services to women. Her vast experience has provided her with the necessary skills to provide services in a caring, client centered supportive environment.
Kathleen has a Bachelors Degree in psychology from the University of New Hampshire and a Masters Degree in social work from Barry University in Miami, Florida.